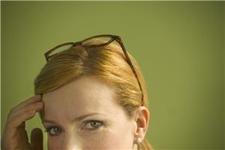 As the season changes, women may find that adjusting their skincare routine can be a good idea as well, because this can keep makeup fresh and vibrant throughout the year.

However, making sure you draw attention to your eyes is always a good thing no matter what you are wearing, a supermodel has asserted.

According to news.co.au, Iman recommended investing in some eye shadow to "warm up the face and draw attention to the eyes", going on to suggest "hot hues such as purples and pinks".

However, for those wanting to really make a statement with their eyes, then coloured contact lenses can easily do the trick.

Famous people who have coloured their peepers with lenses include Britney Spears, Jennifer Aniston and Orlando Bloom.

Cibavision currently manufacturers a range of coloured lenses, so if you are a blonde with blue eyes, it could be time to go green. Alternatively, brunettes could try blue eyes, or redheads can switch from green to brown, among many other choices.

by Martin Burns