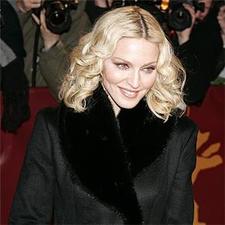 By Emily Tait

Eyeliner fashions from the 1950s suit every woman, a make-up expert has said.

Laura Mercier, who has made up the Sex and the City actresses, Madonna, Mariah Carey and several supermodels, said that women of all ages and with any shape of eye suit the 1950s look.

"I still think the sexiest look you can do for a woman is the eyeliner that they used to do in the fifties - with the little wing," she told the Glasgow Daily Record.

"It gives you this little charming, sexy thing without being too much."

Ms Mercier also spoke of her experience applying eyeliner to Madonna when making her up for the video of Take a Bow.

She had been nervous since they were not in a studio and she had had to kneel to be at the right level to make up the star.

But after one eye was complete, Madonna studied her reflection carefully before declaring the effect "perfect" and returning for the other eye to be done.

Supermodel Cindy Crawford was recently snapped for Allure magazine wearing nothing but heavy eye make-up and foam, reports Marie Claire.

She told Allure that her beauty regime includes the use of eye cream.

by Alexa Kaczka