How Much Will A Sight Test Cost And How Long Will It Take?
The cost of an eye test or eye exam in the UK can vary depending on whether you make an appointment with an independent optician or one of the many high street chains like Specsavers or Boots.

At the time of writing the cost of a sight test at Specsavers can range between £20.00 to £25.00 depending on the individual practice, Boots Opticians are quoting £25.00 and my local independent optician is quoting £30.00.

If you are wondering what you actually get for your money then read our guide to eye examination where we explain what happens in an eye exam, why you need one and the various tests carried out.
How long will the Sight Test Take?
The average time for a sight test in the UK is 20 - 30 minutes, some may take longer depending on your age, health and other personal circumstances, It is always advisable to ask when booking your appointment how long you need to put aside for the test and the wait time - you don't want to get caught out if you have parked at a parking meter.

If you are interested in all the individual tests performed in a sight test then check out our in depth guide.

Your Optometrist should always provide you with a copy of your eye test result on completion of your test.

How Much Is A Contact Lens Fitting?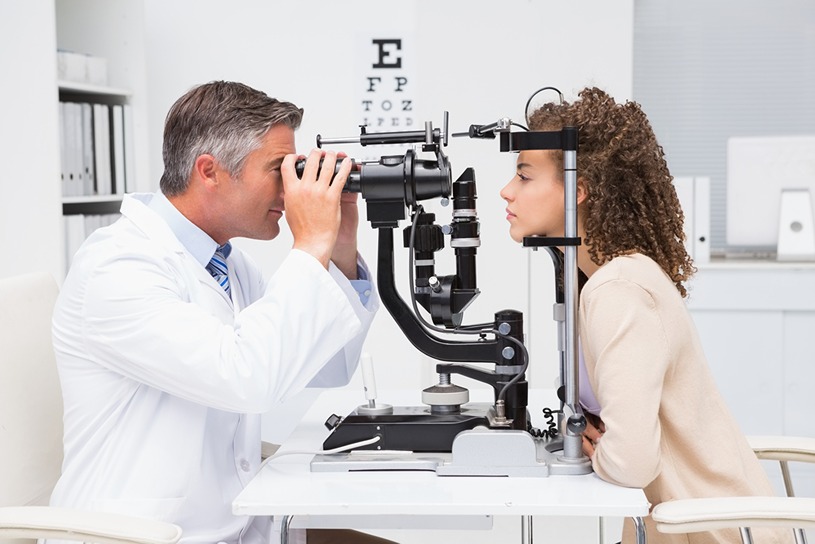 A contact lens fitting can cost anything between £20.00 and £50.00 depending on whether you use a high street chain or an independent one. This cost normally covers not only the contact lens fitting but also the contact lens trial and handling sessions.

If you want a contact lens fitting mention this at the time of booking your eye test so the correct amount of time can be allocated, otherwise you'll end up having to return for the contact lens fitting at a later date.
*Don't be fooled by practices that offer Free Contact Lens trials, you will still have to pay for the contact lens fitting on top of your eye test, however they are not wrong the "trial" is free - see below.

Your Optometrist should always provide you with a copy of your contact lens fitting once your contact lens fitting is complete, this may not be until he or she is happy that you are able to wear contact lenses trouble-free and usually not before the second contact lens check-up.

How Much Is A Contact Lens Trial?
A contact lens trial is normally free - your Optometrist will provide a complimentary pair of lenses for the initial trial which consists of a 20-minute period for you to "trial" the lenses either waiting in the practice or walking about the local area - they will probably advise against driving.

Once the Optometrist is happy with your trial you will normally be provided with a supply of lenses for a week or two, before returning to the practice for a follow-up assessment, this should all be covered in the cost of your contact lens fitting.
How to Find An Optometrist
We have probably all walked past an opticians practice on the way to work, in a mall or drove by on the school run but how do you know if it's the one for you?
The best way to find an optometrist is by recommendation from family or friends, if you are new to an area and not sure, then look online for local reviews, you can use optician.co.uk or check out trust pilot reviews.

If in doubt go into the practice, have a look around, ask some questions, How much is the sight test? How long will the sight test last? When is your first available appointment? If you are happy with the answers and feel comfortable and not pressured then that's great, go ahead and make that appointment.
How To Find a Contact Lens Practitioner
All optometrists can fit contact lenses however some Optometrists take on additional training and examinations to achieve the title DipCLP or DCLP (Diploma in Contact Lens Practice).

To find your nearest contact lens practitioner use the BCLA (British Contact Lens Association) useful search tool.
How Often Should I Get My Eyes Tested?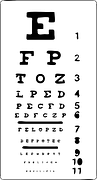 A sight test is normally recommended every 2 years for healthy adults and children. There are some circumstances where your Optometrist may recommend more frequent sight tests for example if you are -

diabetic
40 or over and have a family history of glaucoma
70 or over
a child (normally under 16) and wearing glasses


How often should I get my Contact lenses checked?
Contact lens aftercare is an important part of wearing contact lenses, the first 1 or 2 cares or check-ups are normally covered in the cost of your initial contact lens fitting and these may be at quite short intervals often 2 weeks after fitting and then at about the 3 month period providing you are not having any issues.

Once you are an established contact lens wearer it is recommended that you get a contact lens checkup once a year. If you are having any problems with your contact lenses or feel you want to change your contact lens-wearing schedule, it is always advisable to see your Optometrist for a contact lens check-up.
Can I Get A Free Sight Test?
The NHS provides free sight tests for many people based on various circumstances.
If you fall into one of the following categories you will qualify for a free NHS sight test

You are under 16
You are between 16, 17 or 18 and are in full-time education
You are Over 60
You are registered as partially sighted or blind
You are 40 or over and have a close family member who has or has had glaucoma
You receive income support
You receive a job seeker allowance
You receive Pension credit guarantee credit
You fulfill certain criteria for universal credit
You can check NHS.uk online to see if you qualify.