The trends for this year's Summer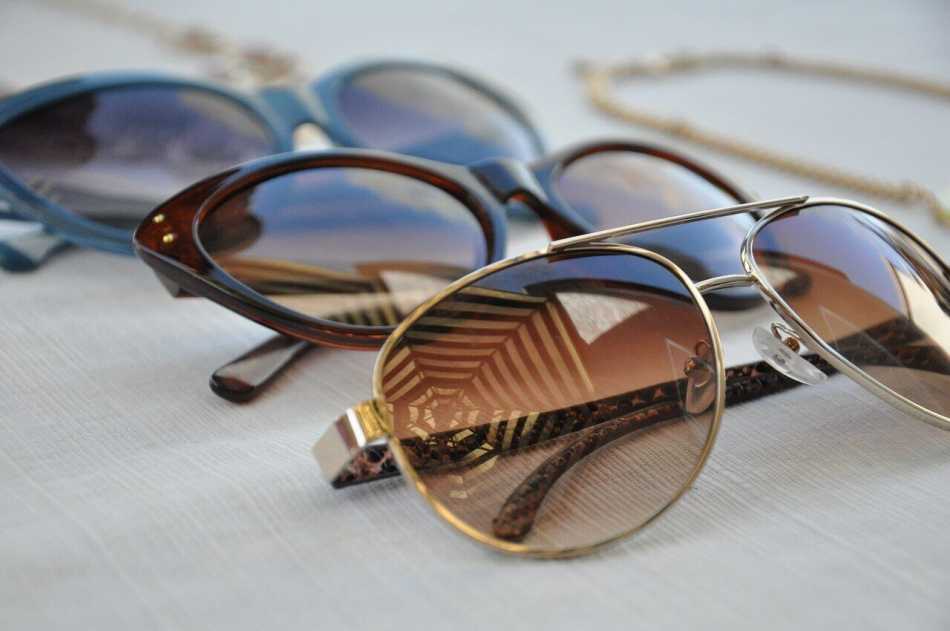 Summertime for most of us normally means freedom, adventure and relaxation. It's that magical part of the year when we ditch our scarves and coats for our beach outfits, sun lotion and of course, the perfect pair of sunglasses. As the summer heat intensifies, it's time for us to look at the best and trending sunglasses for the season this year:
Oversized Square Frames
Classic and dramatic, oversized square frames have been a fashion statement since the 60's. This year, they are back with a vengeance. These sunglasses can effortlessly elevate any outfit, from trunks or bikinis to more formal evening outfits.
Sleek Geometric Styles
Embrace your inner fashionista with sleek geometric shapes. Hexagons, octagons and even triangular frames are making collections of high-end and high-street brands. These uniquely shaped glasses are excellent for adding that edge to your look. For anyone who likes to be trendy and stand out, these are an absolute must-have.
Modernized Aviators
Aviators have never really been unpopular, but this year sees a slight twist to this timeless classic. With subtle changes in design, like thicker frames and gradient lenses, modernized aviators offer a bit of style blending vintage with modern.
Pastel
This summer, pastel colours are dominating the sunglasses market, offering a welcomed break from the dry traditional black and brown shades. Soft shades of lavender, mint, peach and baby blue are appearing on frames of all shapes and sizes. Pastel is able to give you a great retro vibe while providing you a refreshing look that is perfect for sunny beach days.
Transparent Frames
Transparent frames have for some time been quite underrated and unpopular, but have really been rising in popularity in recent years. The beauty of these frames is how versatile they really can be—they pair well with any outfit and flatter all skin tones. From completely clear to slightly tinted, these glasses are a stylish and chic choice for those of you that like a simple but elegant look.
Cat Eye Sunglasses
Bringing back the Hollywood glamour of the 1950's and 1960's, cat-eye sunglasses are back! And trending! With more of a modern twist as of late, they've become a fashion staple for this summer. The slightly upward tilt at the corners is very flattering for most of us and creates a nice unique balance between retro chic and sophistication.
Sporty Shields
Sporty shields, characterized by their oversized, wraparound design are a style that's proving to be more than a one-off trend. They're perfect for those of you who value both style and functionality. Being able to protect your eyes from all angles without losing that bold fashion statement is a win-win for many people.
Embellished Frames
This year, more is really more when it comes to embellishments. Frames with crystals, metallic accents or even pearls are becoming increasingly popular. These glasses can pack a punch when it comes to making a statement, and are able to upgrade any outfit. To put it simply, there is no way people won't notice when you enter any room with these on. Expect to see this style on the faces of a lot of the more popular influencers everywhere this summer.
Sustainable Sunglasses
As the fashion industry moves to embrace saving the planet and sustainable products, this trend has now cemented itself in the world of eyewear. Sunglasses made from recyclable materials and plant-based plastics are becoming very popular. They're perfect for those of you who don't want to compromise on style and are becoming more conscious of pollution and the effects it is having on wildlife and our planet.
Retro Round Frames
The iconic retro round frames capture our hearts all over again. Another hit from 1960's pushed into the mainstream by figures such as John Lennon and Janis Joplin, these sunglasses are more than a fashion statement—they're an icon. Available in a variety of colours and materials, they go well with pretty much anything and add a bit of vintage to any outfit. Whether you choose a classic thin metal design or a thick plastic frame, retro round sunglasses will give you that cool factor in the summer sun.
The sunglasses trends for this Summer are a real fusion of the old and the new, minimalism mixed with extravagance, classic mixed with futuristic. Whether you prefer the timeless appeal of aviators or the bold statement of embellished frames, there's a style for everyone this season. Choose the one that best expresses your personal style and prepares you for a summer filled with fashion and sunshine.