What are Oversized Glasses?
Oversized glasses are glasses that are larger than the normal standard size. They have expansive lenses and wide frames that usually extend beyond the width of your face. These became popular in the 1960's and 1970's and have come back on the fashion scene in recent years.

Will Oversized Glasses Suit Me?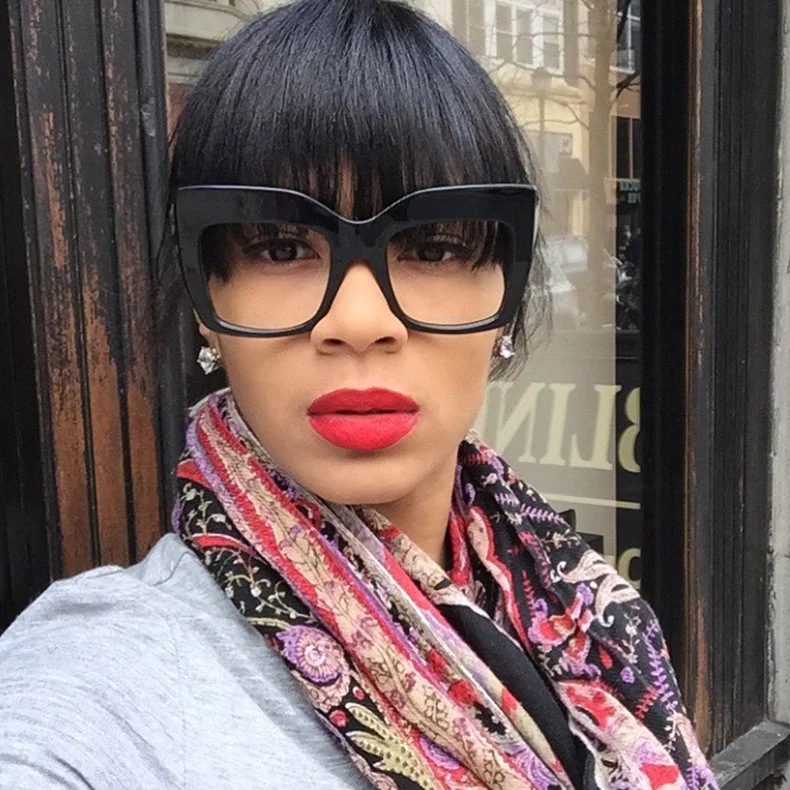 The appeal of oversized glasses is how versatile they can really be. They can suit a wide range of face shapes, making them a great choice for the majority of us. However, the key to nailing the look is to understand your face shape.
If you have a round face, square or rectangular frames offer you the contrast you need. If you have a square face you should go for rounded or oval frames to soften your features. If you have a heart-shaped face, with a wider forehead and narrower chin, bottom-heavy frames can balance you out perfectly and if you have an oval face, you are in luck as you can carry off most styles with ease.
Shape is crucial, but it also comes down to comfort and personal style.
Are Oversized Glasses in Fashion?
Yes! Oversized glasses are very much in fashion. They are considered retro chic and add that bit of sophistication to any outfit. Fashionistas love these and they are pretty much everywhere in the world of high fashion nowadays becoming a regular on the runway.
Which Celebrities Wear Oversized Glasses?
Countless celebrities are in love with oversized glasses, both on and off the red carpet. Jennifer Aniston is well known for her stylish clear-framed oversized glasses, which she wears regularly with a wide range of outfits. Fashion icon Iris Apfel has her iconic round oversized glasses in almost every picture that has been taken of her and has now become her signature look.
Rihanna is another star who loves them. She's worn them at the music awards night and going on about her daily life. Johnny Depp also features a pair of oversized glasses quite often, this trend is truly gender-neutral.
How Should Oversized Sunglasses Fit Your Face?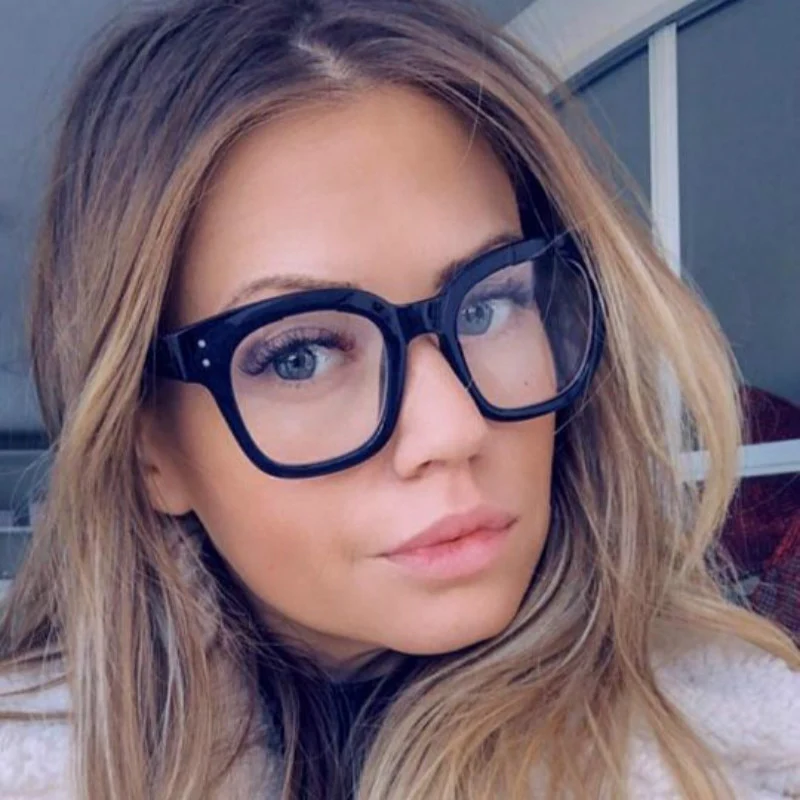 When it comes to how oversized sunglasses should fit your face, here are some tips that can help you be comfortable while looking stylish:
1. Frame Proportion: The frame of your oversized sunglasses should be in proportion to your face size. While they're designed to be large, they shouldn't be so large that they look comical or even slide down your nose.
2. Eyebrow Alignment: Your sunglasses should follow your eyebrow line but shouldn't cover your eyebrows completely. It's also important that your eyes are centred within the lens area so it doesn't affect your vision.
3. Cheek Contact: While you're wearing these glasses the frames shouldn't touch your cheeks (as any rubbing can cause you a bit of discomfort). Especially if you have high cheekbones.
4. Temple Fit: The temples (arms) of your sunglasses should fit comfortably around your ears. If they're too tight, they could cause you headaches or if they're too loose, your sunglasses may not stay in place.
5. Nose Fit: The nose bridge of the sunglasses should sit comfortably on your nose. Frames that are too tight can pinch you, if they are too loose they can slide down constantly.
Top Reasons to Wear Oversized Glasses
1. Fashion Statement: Oversized glasses are a simple way to make a strong bold fashion statement. They can transform your look, from simple to sophisticated or even quirky, depending on the style and how you wear them.
2. Protection: Their larger lenses offer more protection against dust, wind and harmful UV rays. If you spend a lot of time outdoors, this could be a great choice.
3. Versatility: Whether you're going for a casual, formal or vintage look, these glasses can do it all, and really work well with any style.
4. Enhanced Features: Oversized glasses can help balance your facial features out. They can make a large nose look smaller or add fullness to a thin face.
5. Comfort: With their larger frames, these glasses offer you a more comfortable fit. They distribute pressure more evenly around your ears and nose, which is helpful if you wear glasses all day.
To summarise, oversized glasses are more than just a trend; they're stylish, versatile, and functional, they can improve your look, and give you more comfort and protection for your eyes. So if you're a fashionista or just looking to upgrade your style, oversized glasses could be just the thing you need.