Sunglasses trends for men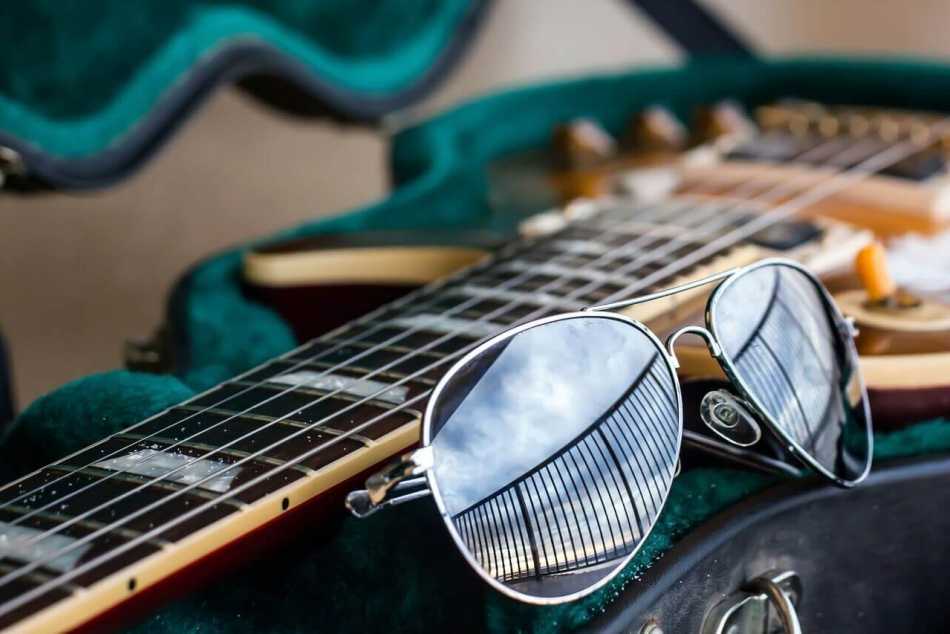 Aviator Sunglasses: Iconic and Stylish
These sunglasses were originally aimed at pilots in the 1930s to protect their eyes while flying. With their signature teardrop-shaped lenses and thin metal frames, aviators have really become a fashion must-have.
The traditional design is being reinvented regularly with some twists added. Tinted and mirrored lenses in a wide range of colours, blues, greens and reds are replacing the more traditional smoked lenses. The frames have also seen new colours come out and new materials, with brushed metal, gold and even wood becoming more mainstream. Aviator sunglasses can suit a lot of different face shapes, but they suit those with a defined or angular jawline the best.
Wayfarer Sunglasses: Classic and Cool
These sunglasses with their thick, rectangular frames equal timeless elegance. Made famous by Hollywood stars like James Dean, they have been a staple in men's fashion since the '50s.

This year, there's been a very exciting revamp of the wayfarer style, with a focus on personalisation. From bright and bold coloured acetate frames to a wide range of lens tints, the options available today are as diverse as the men who wear them. These have become increasingly popular with women. Wayfarers have a flattering shape and work well with most face types, especially oval, heart and square-shaped faces.
Wrap-around Sunglasses: Sporty but functional
These sunglasses are for the active man or woman! Wrap-around sunglasses have a perfect blend of style and functionality. Their most defining feature is a single-piece lens that 'wraps' around your head, which provides extended UV protection and limits glare.
Most recently these sunglasses have gone above their athletic origins to become a real trendsetter in men's fashion. The designs are leaning more towards sleek, angular styles, and now more often in darker colours. The high-tech materials used, like polycarbonate, help with their durability and comfort. They really suit men with round or oval faces and add a structured, edgy appeal.
Square Sunglasses: Modern and Bold
Square sunglasses with their strong, geometric lines are perfect for the modern man. These sunglasses are the symbol of confidence and authority, which makes them a very popular choice for those of you who are looking to make a bold style statement.
The trend this year is heading towards oversized square frames, paired with colourful tinted lenses. The angular design of square sunglasses really complements men with round or oval face shapes, as it gives a real contrast to the softer facial features which makes it quite striking.
Sunglasses Trends for Women
Cat-Eye Sunglasses: Retro Glamour
For women, cat-eye sunglasses are a quirky style statement. They have wing-tipped frames and transport the wearer back to the 50's and 60's. From Marilyn Monroe to Audrey Hepburn, these sunglasses were the accessory of choice for Hollywood's leading ladies.
The modern version of cat-eye sunglasses is all about boldness. Look for oversized frames, vibrant colours and unique patterns. The angles of cat-eye glasses balance well with round and heart-shaped faces, adding a real dash of old-school glamour to any outfit.
Round Sunglasses: Bohemian Chic
Transporting you immediately into the '60s and '70s, the era of the free-spirited vibe, round sunglasses are back in style. From oversized, flower-child designs to smaller, Lennon inspired styles, these sunglasses are all about embracing your individuality.
This year's trends include unique frame materials like wood or metal and eccentric colours. Round sunglasses are perfect for those with square or heart-shaped faces as the circular style helps soften any angular features.
Clubmaster Sunglasses: For the Intellectual
Clubmaster sunglasses represent sophistication. Their design, with a bold upper frame is more for those who look towards the future rather than looking to be transported back into the past.
Clubmasters feature sleek, minimalist designs with a variety of frame materials like tortoiseshell and matte black. This semi-rimmed style, with a thicker upper frame, is excellent for those with a diamond or oval-shaped face, offering a refined appeal.
Aviator Sunglasses: Versatility at its best
Aviators aren't just for the boys. This more masculine style has become a real hit with women for its casual, chic appeal. The teardrop-shaped lenses and thin frames are really some of the most versatile styles, making them a fantastic accessory for any outfit.
The modern women's aviators are coming out in softer shapes, with more rounded lenses and delicate frames. From rose gold frames to mirrored pink lenses, the trend for aviators is all about feminine colours and delicate details. As described already, aviators are perfect for various face shapes, especially those with more defined jawlines.
Sunglasses can be serious, fun, and even quirky, there are no fixed rules here about male or female if you see a pair of sunglasses you like, that make you feel good, go for it.