Do Tennis Players Wear Sunglasses? If So, Why?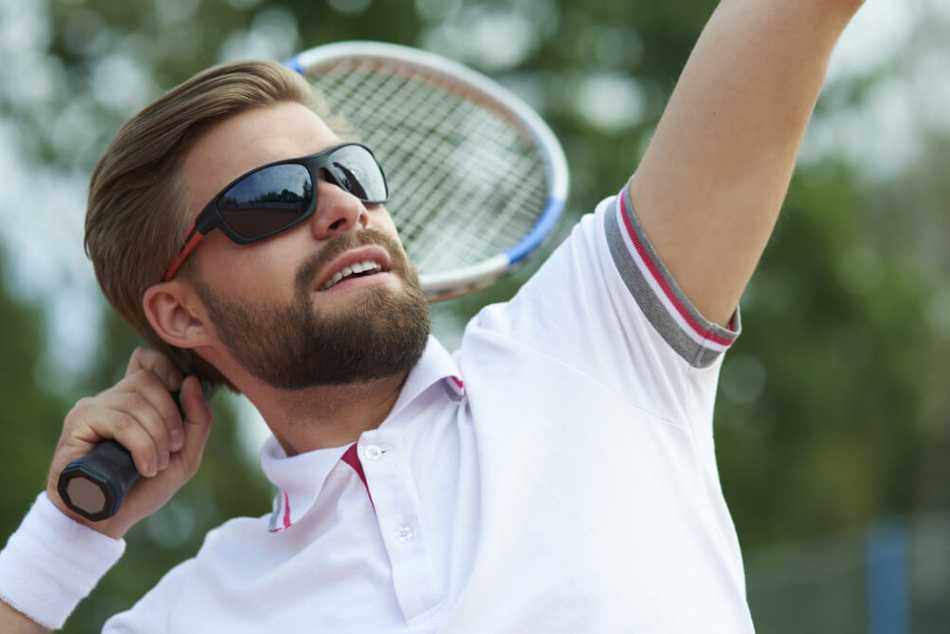 Yes! There are lots of professional players who choose to use sunglasses for a variety of reasons when playing tennis, which is a sport that is most often played outdoors in bright or sunny conditions. Let's take a look at the exact reasons why tennis players choose to wear sunglasses, the qualities that make a good pair of tennis sunglasses, and the best sunglasses for playing tennis.
Tennis Players Who Wear Sunglasses
There are several examples of professional tennis players known for wearing sunglasses during matches. Martina Hingis, Leander Paes and Sam Stosur are just a few. These players use or, used sunglasses mainly to protect their eyes from harmful UV rays, reduce glare and increase visual clarity. Some players actually have to wear sunglasses for medical reasons, like chronic dry eye or light sensitivity. Sunglasses also come in handy during high-wind conditions, preventing dust and debris from irritating their eyes.
Tennis Players Who Wear Glasses
It is quite uncommon but some tennis players do wear corrective glasses during play. For instance, former world number one Billie Jean King famously wore her glasses throughout her career. Nowadays most players prefer contacts or corrective surgery to improve their vision with a few exceptions of course. Serbian tennis player Janko Tipsarevic is known for his distinct glasses on the court.
Why Should a Tennis Player Choose to Wear Sunglasses?
A tennis player might go for sunglasses for loads of different reasons. Firstly, UV protection is crucial. Extended exposure to sunlight can cause damage to his or her eyes so wearing sunglasses with a high UV rating is really essential for protection! Secondly, sunglasses can improve contrast and visual acuity on the court. Polarised lenses help reduce glare, enabling players to better see the ball against the sky or reflective surfaces. Finally, sunglasses can offer wind and debris protection, providing a clear line of sight even in extremely challenging conditions, especially when playing with the roof off and on clay courts where particles flying through the air are quite common. Some players are even allergic to grass so if they were playing in Wimbledon for example they might wear sunglasses to protect their eyes (minimally at least) from any grass particles going into their eyes however they would still be in contact with grass from holding the ball in their hands.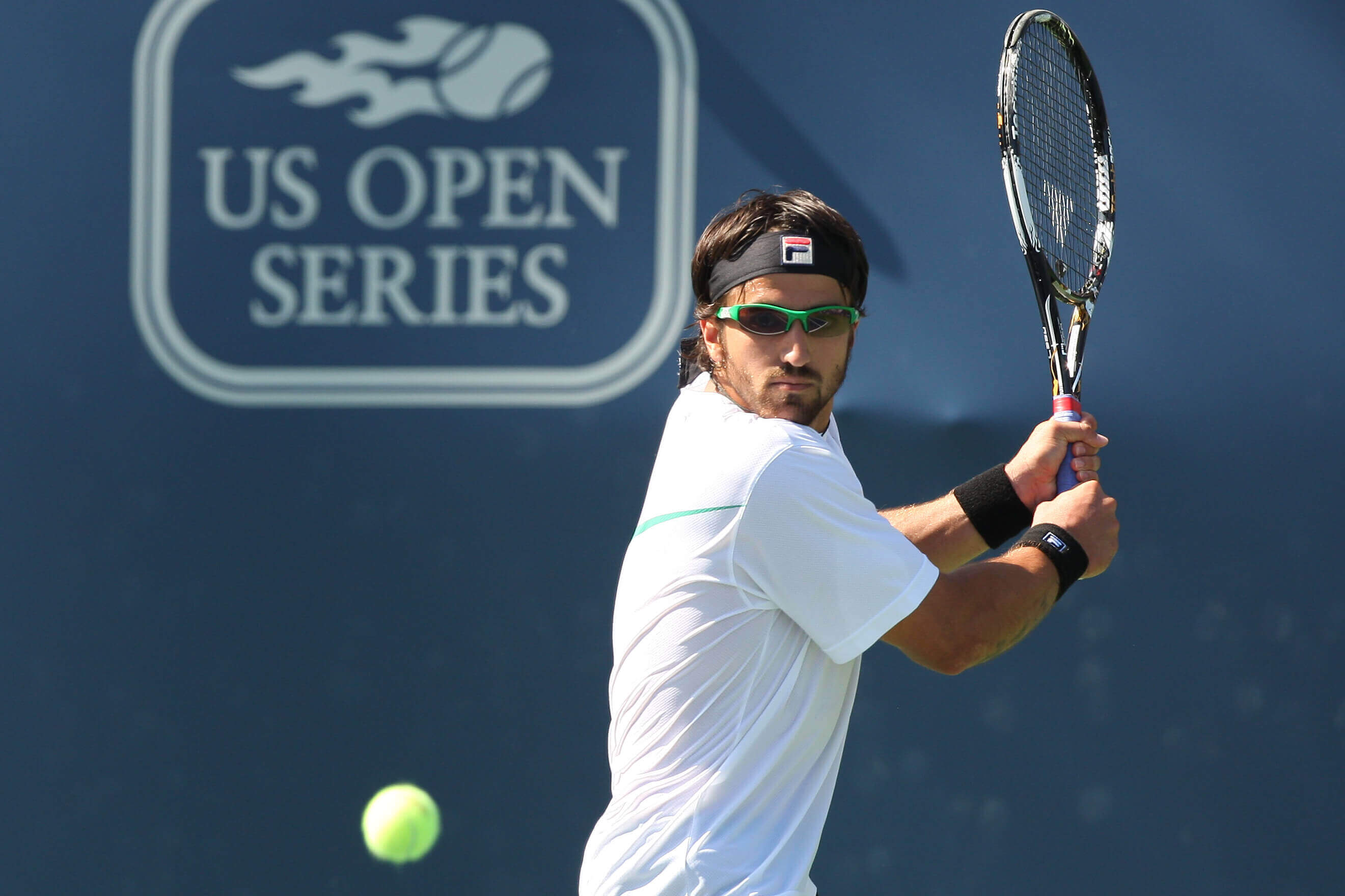 What Makes a Good Pair of Tennis Sunglasses?
Several factors contribute to a good pair of tennis sunglasses. For starters, they should offer 100% UVA and UVB protection. Additionally, they should have polarised lenses to minimise glare from the court surface. Comfort is also key, so they must be lightweight and well-fitting to ensure they don't keep sliding down the nose and stay in place during the match. Other features could include an anti-fog design, a wraparound style for peripheral vision, and an impact-resistant construction for safety. They should also be durable as any knock from a ball to the face could break them.
What Are the Best Sunglasses for Playing Tennis?
Choosing the best sunglasses for playing tennis really comes down to personal preference, as everyone has different needs and comfort levels. However, some models stand out in terms of performance and protection. The Oakley Flak 2.0 XL, for instance, gives high-definition optics and is super lightweight, making them an excellent choice for many players. Another standout option is the Bolle Bolt, with its photochromic lenses that adapt to changing light conditions. The Under Armour Igniter also provides great value with its combination of affordability, durability and style.
Summary
Many tennis players, both amateur and professional, wear sunglasses or glasses while playing. This decision typically stems from the need for UV protection, improved visual acuity and protection against wind and debris. So a good pair of tennis sunglasses should tick all those boxes by having full UV protection, glare reduction, comfort and durability.