A guide to thin frames
When it comes to choosing your eyewear, the massive range of available styles can be both exciting and actually a little overwhelming. One style that is trending and has really attracted quite a lot of attention in recent years is thin glasses frames. These frames with their delicate and lightweight design, will give you a real modern aesthetic but are they the right choice for you? Let's explore some of the aspects that come into play when choosing the right frame size for your glasses, understanding how they should fit your face and seeing if thin frames are the ideal option for you.
Choosing the Right Frame Size for Your Glasses
Just like choosing a suit or a pair of shoes, the right glasses frame size is crucial for both your comfort and style. Eyeglass frames are typically measured in millimeters and their size specifications include lens width, bridge width and temple length.
Lens width refers to the width of one lens, ranging usually from 40 to 60mm. Bridge width is the distance between the lenses, typically falling between 14 to 24mm. The temple length is the length of the arm piece, generally ranging between 120 to 150mm. Choosing the right sizes in each of these categories will help ensure your frames provide a comfortable and secure fit.
How Should Your Glasses Frames Fit Your Face?
A great-fitting pair of glasses should rest comfortably on the top of your nose, without pinching it or sliding down. The frames should sit close to your face but not touch or rub against your cheeks or eyelashes. The temples should extend straight back to your ears and not be too tight or too loose. A poorly fitting frame can cause you a lot of discomfort and can actually distort your vision.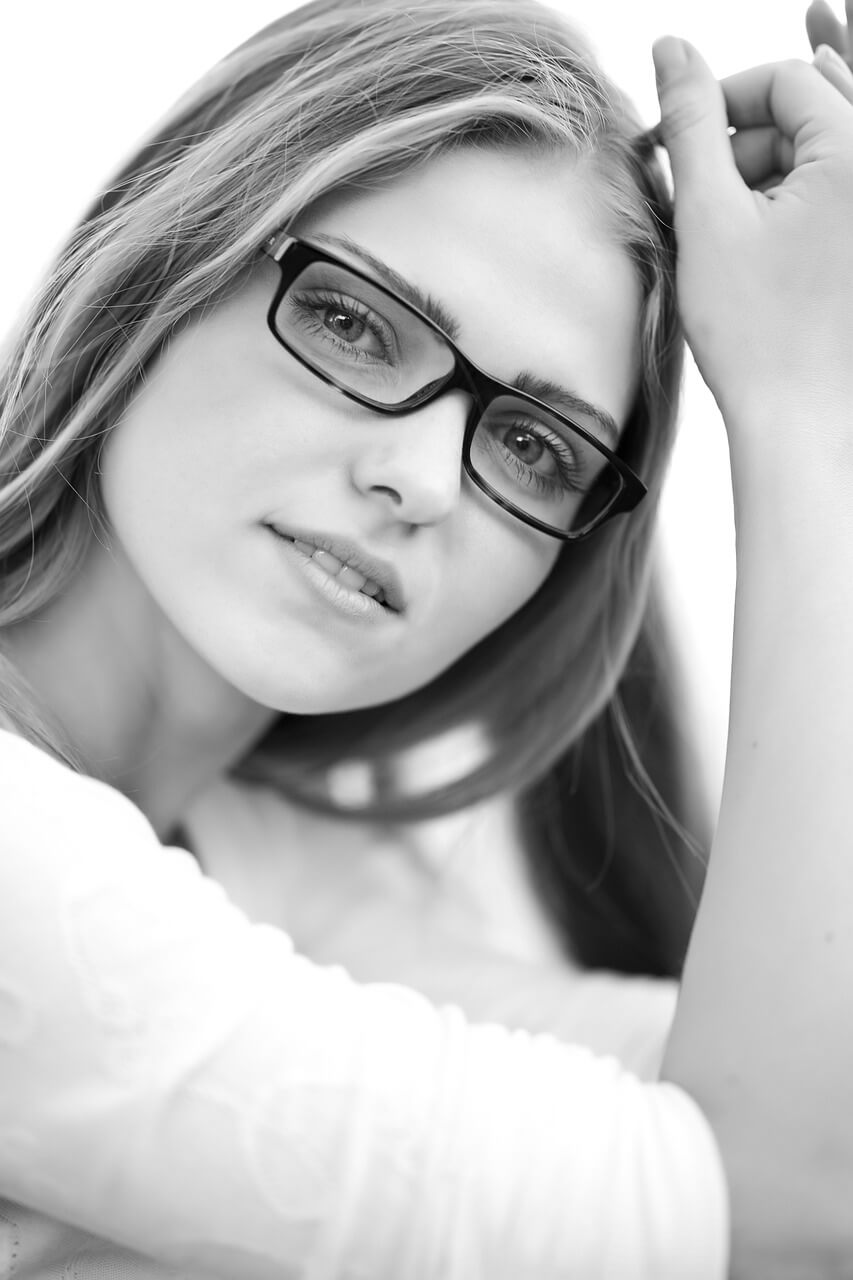 How to Buy the Same Measurements as Your Current Frame?
If you already own a pair of glasses that fit well, you can refer to their measurements when buying a new pair. These are usually printed on the inside of the temple or sometimes the bridge. Look for a series of numbers, such as 52-18-140, which would mean a lens width of 52mm, bridge width of 18mm and a temple length of 140mm.
How to Measure Yourself for Frames That Fit Perfectly?
If you're starting from scratch, you can measure yourself with a ruler. For the lens width, measure horizontally at the widest part of your lens, and for the bridge width, measure the distance between your eyes. Temple length is a bit more of a pickle to measure yourself, but it's always best to start with a standard length of around 140mm and adjust it according to your comfort and fit after trying on a few pairs.
What is the Right Frame Size According to My Face?
Generally, your face shape should guide your frame choice. Oval faces can pull off almost any frame style including thin frames. Round faces suit frames that add angles, like square or rectangular frames, while square faces look best in round or oval frames to soften their strong features. Heart-shaped faces work well with bottom-heavy frames or styles that have low-set temples. Thin frames can work with any face shape, if they are the right size and style.
Thin Frame Eyeglasses – Who Do They Suit?
Thin frames are quite versatile and normally suit a variety of face shapes and sizes. They're perfect for those who are looking for a minimalist aesthetic or those who find heavy or thick frames uncomfortable. However, they may not be the best choice for those with very strong prescriptions as the lenses may be too thick for delicate frames.
What are the Lightest Weight Eyeglass Frames?
The lightest eyeglass frames are typically those made from materials like titanium or certain types of plastic like TR-90. These materials are not only lightweight but also super durable and flexible, which would give you comfort and long lifespan. Rimless and semi-rimless frames are also normally lighter because they use less material.
Choosing the right eyeglasses is a personal and individual decision that should always take into account your lifestyle comfort and personal style. Thin frames, with their sleek and lightweight properties are an attractive option for many people nowadays. However, always make sure that the frames you choose are well sized and fit well, regardless of whatever style they offer. Your eyes deserve nothing less.