The charm of vintage frames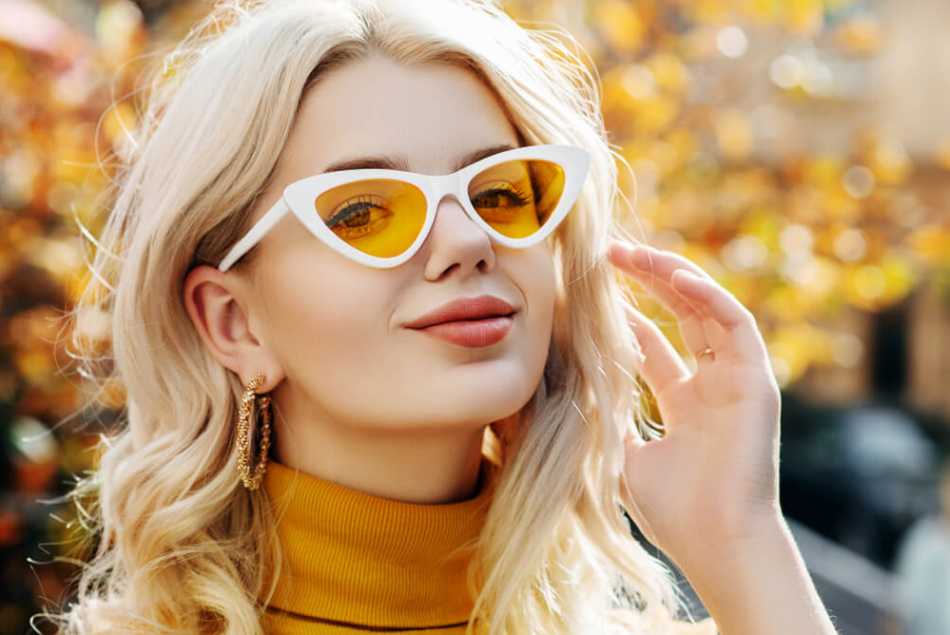 In a world that's forever changing, there's something undeniably charming about embracing the past and bringing back something that was lost! Vintage glasses frames have made a remarkable comeback, offering a unique blend of nostalgia and sophistication. Whether you're a retro enthusiast or simply intrigued by the allure of bygone eras, this guide will walk you through the enchanting realm of vintage glasses frames.
Exploring the Timeless Appeal
Vintage glasses frames are a nod to the eras that came before us, that's not to say that every previous style is one you'll want to hold on to, but there's most certainly something for everyone no matter your age or vision! From the bold cat-eye frames of the 50s to the round John Lennon-esque frames of the 60s and the oversized glamour of the 70s, each decade brings its own distinct attraction, especially as there was such variety in the eras too… you're spoilt for choice! The craftsmanship of these frames radiates a level of detail and quality that's often unmatched by modern counterparts… don't think that you must stick to what everyone is currently wearing, styles were once popular for a reason… so what's the harm in bringing them back?!
Finding the Perfect Frame
When it comes to vintage glasses frames, the key lies in finding a style that suits your personality and complements your facial features. Car boot sales, vintage clothing stores, charity shops, and even antiques markets are good places to seek out vintage glasses frames.
Experiment with different shapes… oval, rectangular, round, and even star-shaped if it's what you're looking for! Determine what flatters your face shape best and compliments your personality and style… don't be disheartened if the first pair of neon green glasses you try on isn't exactly what you're looking for, opt for a different shape or slightly different shade! There will definitely be something to match your high levels or lack of quirkiness! While authenticity is part of the appeal, don't hesitate to seek out modern reproductions of classic designs for added comfort and durability… some styles went out of fashion more easily than others for their lack of practicality, however now alterations can be more easily accessible to achieve the perfect look and feel (whilst helping you see better).
Materials and Craftsmanship
Many vintage frames were handcrafted using premium materials like acetate, celluloid, and metal alloys. Look for frames that exhibit intricate detailing, hand-carved patterns, and unique embellishments. The attention to detail in vintage frames adds a touch of elegance that elevates your eyewear game… you'll have compliments flying in from left right and centre!
Who Can Wear Vintage Glasses Frames
Anyone can wear vintage glasses frames, whether you need prescription glasses or not.
If you do not need prescription glasses but love the look of vintage glasses then once you've chosen your frame take it to an optometrist and ask them to glaze it with nonprescription lenses.
If you need prescription glasses it is unlikely you will find a pair of vintage glasses that match your prescription, you will need to take them to your optometrist and them glazed with lenses that match your prescription.
Be aware that some vintage frames may be delicate and not robust enough to be reglazed.


Why Choose Vintage Glasses Frames
If you are looking for something a little different, or even unique, Vintage glasses frames can up your game, they can compliment an outfit or make you stand out in a crowd, and they can be as individual as you are. The two big upsides are the reduced environmental impact of repurposing vintage frames, and it can work out much cheaper buying a vintage frame and reglazing than it can a designer pair of today.


Hunt for Hidden Treasures
One of the most exciting aspects of embracing vintage glasses frames is the thrill of the hunt… you'll know it when you've found your perfect pair, they'll feel as if they were made just for you! Be patient and persistent in your search, as finding the perfect pair of vintage frames is a rewarding experience. Secondhand shops, online marketplaces and charity shops can become your best friend when on the lookout for your desired frames… and sometimes you won't know exactly what you're looking for until you find it! If you look in the right places, you can find a treasure of a pair of glasses without breaking the bank.
Preservation and Maintenance
Once you've found the vintage frames that speak to you, it's essential to take proper care of them. Vintage glasses frames require a little extra care due to their age… so treat them as accessories to wear on a special occasion depending on their fragility and don't leave them in the reach of curious little hands! Avoid exposing them to extreme temperatures, and always store them in a protective case when not in use. If your vintage frames require adjustments or repairs, seek out professionals who specialise in restoring vintage eyewear.
Styling Vintage Frames
Integrating vintage glasses frames into your everyday style is a creative endeavour. They can effortlessly add a touch of retro elegance to both casual and formal outfits. Pair cat-eye frames with a vintage-inspired dress for a 1950s flair or combine round frames with a denim jacket for a 1960s boho vibe. Mixing and matching modern and vintage elements can create a unique and eye-catching ensemble… transport yourself back to your youth or to a whole other realm of fashion with an accessory as simple as glasses frames (whether this is to aid you in your vision or just to revamp your outfit!).
Confidence is Key
Embracing vintage glasses frames is more than just a fashion statement! Wear your chosen frames with confidence and pride, knowing that you're carrying a piece of the past into the present. We've all seen different fashions making a comeback and you could be just the person to reintroduce a great retro frame to your friends! The stories and memories woven into these frames add an intangible charm that transcends time… be bold and truly express yourself… many people feel that they were born in the wrong era, and this can be your way of living out what you feel should've naturally been a part of your life!
In a world dominated by fast fashion and short-lived trends, vintage glasses frames offer a refreshing alternative and aren't contributing to the damage of the environment, by being able to repurpose intricate masterpieces that some frames can be! They allow us to connect with the past, appreciate the fashion of the previous years, and make a stylish statement that's uniquely our own. So, whether you're drawn to the glamour of the golden age or the free-spirited vibes of the '70s, exploring the world of vintage frames guarantees a journey filled with elegance, nostalgia, and endless possibilities… make your fashion statement today, and opt for bringing something back!