A guide to choosing disposable monthly contact lenses
What Are Monthly Contact Lenses?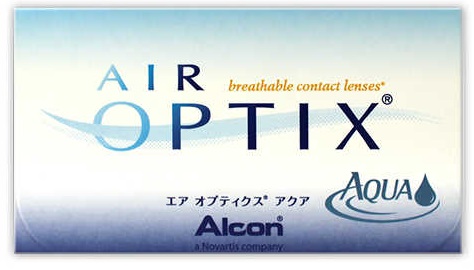 Monthly disposable lenses also called 30 Day Contact Lenses or simply monthlies, are one type of contact lens that you may want to try. These are designed to be worn during the day and removed at night for cleaning and storage.
After 30 days, they should be thrown away and a new pair used. This ensures that the lenses never get a build-up of dirt, protein deposits and minerals, helping to keep your eyes healthy.
Historically, prior to the advent of monthly contact lenses, it was common to replace contacts annually. However, as these annual lenses became progressively dirtier through the year it led to all sorts of eye health related problems like red eyes and blurred vision.
Acuvue monthly contact lenses were the first real innovation towards the regular replacement of contact lens wear and were launched in 1987 by Johnson and Johnson. At the time, it was a complete revolution for Optometrists and Acuvue lenses quickly established themselves as a much safer choice compared to the old 'annual' contact lenses. Before long, monthly contact lenses were the preferred option of wearing contact lenses. The original Acuvue lenses have since been superseded by newer and better contact lenses, but the closest lens to the original Acuvue lens is Acuvue 2 - a two week replacement contact lens.
If you're wondering if monthly lenses are suitable for your requirements, the answer is probably yes. In the past, only a few vision problems could be treated with this option, but with recent developments in contact lens technology, it's likely that there's a pair of monthly lenses that will work for you.
What Is The Best Monthly Contact Lens?

With a wide range of monthly contact lenses to choose from it can be hard to decide which is the right lens for you. Here are our tops selling monthly contact lenses
Biofinity
Crystal Monthly
Crystal Comfort
Air Optix Plus with Hydraglyde
Proclear
Monthly lenses are not all equal, there is a new kid on the block, silicone hydrogel monthly lenses, these lenses have been growing in popularity with Optometrists and the contact lens wearer so before you head off to your Optometrist you may want to take a look at the difference between standard hydrogel monthly lenses and silicone hydrogel monthly lenses.


What Is The Difference Between Hydrogel Monthly lenses And Silicone Hydrogel Monthly lenses?
Standard Hydrogel Contact Lenses

These are the closest cousins of the original lenses and have the following advantages:
They tend to be a little thicker than daily lenses, so they can stand up to a month of wear and can be easier to insert and remove
They come in a wide range of prescriptions, including lenses for astigmatism, multifocal and coloured
They often use older contact lens materials, typically Methafilcon A - which a lot of people find really more comfortable
They can work out cheaper than Daily contact lenses and or two weekly contact lenses
The main disadvantage of this type of lens is that the older materials tend not to let in as much Oxygen to the eye as newer materials, so limiting total safe wearing time.
Popular hydrogel monthly lenses are:
Crystal Monthly


A Highly reviewed monthly contact lens containing Methafilcon A and has a light blue handling tint. A trouble free monthly contact lens which provides the convenience of monthly lenses at the lowest possible price.


Biomedics 55

From Coopervision this monthly disposable contact lens with Ocufilcon D has a slight blue tint, to make it easy to see when handling.

Soflens 59

A mid water content soft lens from Bausch and Lomb containing Hilafilcon B a protein resistant material that combines excellent performance, comfort and visual acuity.
Standard monthly lenses are slowly being discontinued by manufacturers (for example the original Acuvue, Surevue and Focus Visitint) in favour of more advanced materials.

Advanced Silicone Hydrogel Contact Lenses
According to the National Centre for Biological Information (NCBI) silicone hydrogel is a game-changer in the contact lens industry. Not only will this material increase user comfort, but designers believe silicone hydrogel could significantly improve a patient's corneal health over a long period compared to standard soft lens materials.
The main reason Optometrists recommend the use of silicone hydrogel contact lenses is because they offer far more oxygen permeablity than traditional soft contacts. This means silicone hydrogel lenses are great at increasing the amount of oxygen that reaches the cornea.
The new generation of `super oxygen permeable` Silicone Hydrogel Contact Lenses have the following advantages:
They can transmit six to seven times more oxygen through to your eye than conventional standard soft contact lenses, so are much healthier for your eyes.
They contain less water than conventional soft lenses, so are less prone to drying out.
They are more resistant to protein deposits and have easier handling due to the greater rigidity of the lenses.
They come in a wide range of prescriptions, including astigmatism, multifocal and coloured
Some silicone lenses are designed for continuous wear.
These lenses are typically a little more expensive than standard monthly hydrogel lenses. Our top-selling silicone hydrogel contact lenses are:
Biofinity

These silicone hydrogel contact lenses are made from the breakthrough Aquaform material that allows greater levels of oxygen to freely flow through the lens to the eye this allows them to stay moist and comfortable all day long.

Crystal comfort

These silicone hydrogel contact lenses have HA Matrix lubricant embedded in the lens material so that they offer comfort even in the driest of situations all day.


Acuvue Oasys

These two weekly silicone hydrogel contact lenses contain hydraclear plus and are the newest lenses from Johnson & Johnson designed to help eyes stay moist and fresh all day. They provide unbelievable comfort even in demanding conditions
Are Monthly Contact Lenses Better Than Daily Contact Lenses?

Good question! Monthly lenses can work out cheaper than daily contact lenses but you may be surprised that daily contact lenses like Crystal Aqua Daily can actually work out cheaper than a popular Monthly Contact Lens like Biofinity.

Advances in manufacturing technology have allowed this to happen plus when you factor in the cost of cleaning solution, storage cases and your time, you can see why Daily lenses are so popular, and if you are buying contact lenses online having a nice slimline box that fits through your letter box delivered is preferable to picking up your delivery with solutions at the post office.
How Much do Daily Lenses Cost Compared to Monthly Lenses?
Daily Lenses Cost Per Month and Per Day
1 months supply = £14.98/30 pairs

£0.50 per day
1 Month Supply = £29.00/30 pairs

£0.97 per day
1 Month supply = £35.98/30 pairs

£1.20 per day
Monthly Lenses Cost per Month and Per Day
3 months supply £27.50 plus 3 bottles of Renu multi solution and case £24.75 = £52.25




£0.58 per day
So, incredibly, Crystal Aqua Daily works out to be cheaper than monthly lenses and as the name suggests, daily disposable contact lenses are designed to be worn once and disposed of every evening, so are very convenient, healthy and hassle free.

Which is the Best Coloured Month Contact Lenses?

Monthly disposable contact lenses are also available in coloured versions. These are a great option if you want a simple way to enhance your eye colour or even change it completely whilst not compromising your vision as coloured monthly lenses are available both in powered and plano versions (no power).
Popular coloured contact lenses are Freshlook Colours, Air Optix Colors (which also has the advantage of containing silicone) and Soflens Natural Color. All of these lenses come in a wide variety of colours like blue, green, grey, brown, there's even an amethyst option!
How Do You Clean Month Contact Lenses?
Regular use of contact lens solution is essential for getting rid of potentially harmful debris, protein deposits, and bacteria that might otherwise accumulate on your lenses. One item you'll find in every monthly contact wears home is a high-quality disinfecting solution.
Every night monthly lenses need to be removed, cleaned with Multi Purpose Solutions (MPS) and stored in a contact lens case with fresh solution using this procedure:
DO's
Always wash and thoroughly dry your hands before handling your contacts.
Once you have a lens in your thumb, apply a few drops of your chosen solution on the front and back and rub gently it with your index finger. You could then either place the contact lens in your eye or put it inside your contact lens case with enough fresh solution to submerge it.
Change your contact lens container's solution about every 24 hours. Of course, check with your doctor and the solution's manufacturer for more precise details.
Change your contact lens case every month
Don'ts
Never let your lenses come into contact with tap water as this could potentially contaminate them with bacteria, parasites, and viruses.
Never "top up" old solution with a tiny amount of new disinfectant. It might seem like you're saving money using this technique, but you're only putting yourself at a greater risk for infections. Instead, drain your case thoroughly every morning and only use a new solution each night.
Can I sleep in Monthly Contact Lenses?
No! and Yes. It is never recommended to sleep in monthly contact lenses as this can cause serious damage to your eyes, however if you do want to sleep in your contact lenses speak to your Optometrist about Extended Wear contact lenses. These lenses contain silicone hydrogel and have been designed for overnight wear for up to 30 days.

A popular overnight extended wear 30 Day (Monthly) contact lens is Air Optix Night & Day Aqua - the clue is in the name!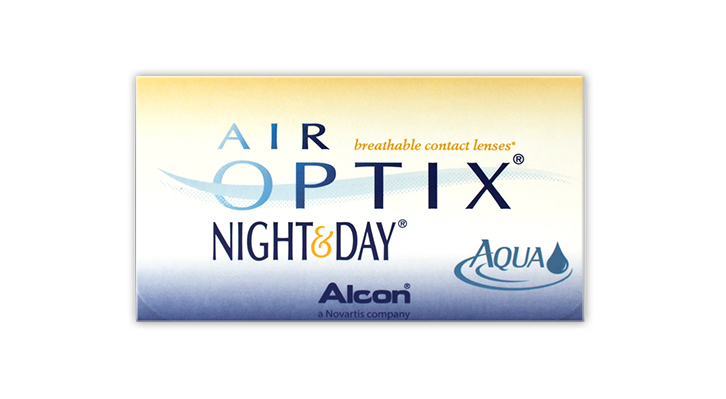 Air Optix Night & Day Aqua is made from a breakthrough material, Lotrafilcon A, which makes sleeping in lenses much safer. The special ingredient that makes the lens so permeable is siloxane, not water, and this allows up to 6 times more oxygen to the cornea than standard soft lenses, making it a healthier option compared to lenses that let less oxygen through to your eye.

The patented lens material helps to maintain moisture by minimising the rate of lens dehydration, creating an all day comfortable lens. In addition, an ultra smooth surface has been specifically designed to resist deposits so that your lenses stay clean and comfortable day after day.
Do Monthly Contact Lenses come in my Prescription?
Almost definitely! Monthly Contact Lenses can be found that cover a prescription range from +20.00 Dioptres to -20.00 Dioptres (bearing in mind the average short sighted person is about -2.00 Dioptres). In addition there are powers that correct astigmatism, like Biofinity Toric and even Multifocal Monthly Contact Lenses like Air Optix Multifocal Plus Hydraglyde. Both of these advanced new generation lenses also contain silicone hydrogel, so you have all the added advantages of extra 'breathability' and comfort.
If you are interested in getting contact lenses of any type, you should first discuss your options with your Optometrist. The specialist can help you decide on a solution that provides the best vision correction and keeps your eyes in a healthy condition. In addition, they can carry out a contact lens fitting to ensure you get the right lenses for the size and shape of your eyes.

Don't forget that most adults should try to get their eyes checked every two years - and those over 70 should see an Optometrist every year. You might also want to find out if you're eligible for a free eye exam on the NHS.
Once you are ready to start shopping, Contactlenses.co.uk can help you find the right product for your requirements. We have many years of experience in providing high-quality lenses from top brands and we work hard to provide excellent service and low prices.