Continuous wear contact lenses: a simple choice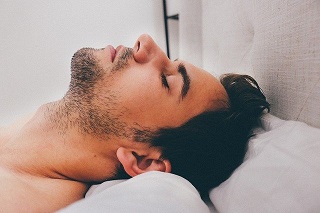 Continuous wear contact lenses are also known as extended wear contact lenses and offer the wearer the option of leaving their lenses in for up to 1 month, meaning you can work, sleep and play in your contact lenses, replacing them once, weekly, two weekly or monthly depending on your optician's recommendations.
Contact lenses are a popular choice for those who need vision correction. Not only do they ensure that you see clearly, but they don't have an effect on your appearance or your lifestyle the way that eye glasses do.
Many people can be put off contact lenses that require constant care - cleaning, soaking and disinfecting - as they can take up too much time. After all, we have plenty to think about every day without having to deal with lens maintenance too!
Continuous wear contact lenses are a favourite option for anyone who needs help with their vision. Also known as extended wear lenses, these contacts make cleaning solutions a thing of the past and provide a hassle-free way to improve your vision.
What Are The Benefits Of Extended (Continuous) Wear Contact Lenses?
Of course, one of the main benefits of continuous wear contact lenses is their convenience. Simply put them in at the beginning of the month, and change them up to 30 days later. In the meantime, you needn't worry about cleaning, disinfecting or removing your lenses for any reason and you can rest assured that your eyes will see clearly and be healthy.
People who are particularly short sighted or long sighted may benefit from extended wear contact lenses, waking up in the middle of the night or in the morning and seeing instantly without hunting for your glasses makes you feel like you have perfect vision.
Continuous wear contacts are also extremely comfortable. They are generally made of a soft material called silicone hydrogel, which conforms to the shape of your eye and maintains a high level of moisture, so you never have to worry about dry red eyes. Silicone hydrogel is also a gas permeable substance. This means that oxygen can travel through the lenses to your eye, which is important for ocular health.
And since you don't have to worry about the various cleaning solutions or residue build-up that are common with re-useable contacts, continuous wear lenses are often a better choice for those who suffer from allergies or sensitive eyes.
There are also certain occupations that rely on good vision immediately on waking like Firefighters, Doctors, Emergency Responders or Nurses that can benefit from the advantage of waking up and not searching for glasses or regular contact lenses.
Why Are Extended Wear Lenses Not Prescribed As Much Today?
Extended wear lenses reached a peak 15 -20 years ago, when there were fewer lens choices available.

Today, with a lot more lenses to choose from, Optometrists more commonly prescribe daily lenses. Part of the reason was the worry of reducing the amount of Oxygen to the cornea when extended wear lenses were worn overnight, and the possible long term problems that this can create - According to leading contact lens manufacturer Coopervision, the biggest risk of extended wear contact lenses is an infection, which can lead to blindness. Other risks include corneal neovascularisation, inflammation and irritation.
Is There A Difference Between Extended Wear And Continuous Wear Contact Lenses?
The terms continuous wear and extended wear contact lenses are interchangeable and mean the same thing. The two terms refer to contact lenses that have been designed to be worn over night, normally for an extended period of 1 week, two weeks or up to a month before being disposed of. It is sometimes recommended that if being worn for a month lenses are taken out and cleaned at some point during that time, usually for one evening per week.

Daily or monthly lenses have not been designed to be worn overnight, you should never wear contact lenses overnight unless they are extended wear lenses and recommended by your Optometrist.
What Kinds Of Continuous Wear Lenses Are Available?
With the ongoing improvements and developments of extended wear contact lenses, they are now available in a huge range of wearing methods, enabling just about anyone to enjoy this simple and maintenance-free vision treatment.

Today, continuous wear lenses can be used to correct nearsightedness or farsightedness . Specialised lenses are also available for conditions that are a bit more difficult to treat, such as astigmatism and presbyopia. Typical examples are Purevision 2 HD or Airoptix Night & Day Aqua.
What is the Best Extended Wear Contact Lens?
When choosing continuous wear contact lenses Silicone hydrogel contact lenses (SiHy) are the best option by far - according to the BCLA (British Contact Lens Association) who also recommend regular checkups with your Optometrist to monitor your eye health.
Based on customer reviews from a variety of sources we have narrowed the field down to a few great lenses:
| | |
| --- | --- |
| | Air Optix Night and Day Aqua - Given mostly five star reviews by customers, with all day wear and overall comfort levels rating very highly. This is the brand most commonly prescribed by Optometrists, mainly because of its extremely high Oxygen transmissibility. Dk/t is a number that represents how much oxygen can pass through the material of the contact lens. The higher the Dk/t, the better it is for overnight wear and for Air Optix Night&Day Aqua the Dk/t is very high at 175 for a -3.00 Dioptres thickness. This lens is FDA approved for 30 days continuous use. |
| Purevision 2 HD - More of a mixed bag of reviews with a lot of customers preferring the previous version of this lens Purevision, which was discontinued by Bausch & Lomb. Nevertheless, those customers who did get on with it reported comfort through the month with little protein or other deposit build up. It also rates highly for precision aspheric optics giving good vision. This lens is FDA approved for 30 days wear and has a DK/T of 130 for -3.00 Dioptres. | |
| | Biofinity - This lens has been around the longest - but it has a very loyal following of customers who rate it very highly for comfort and in particular if they have dry eyes. This lens is mostly used for daily wear, meaning that it is removed each night, but it can also be prescribed for Extended wear and has a DK/T of 116 for -3.00 Dioptres. However the FDA only approved this lens for 6 days use before removal for one night, and then a further 6 days overnight. A lot of Optometrists think this is a good idea anyways, as it gives your eyes a chance to breathe normally while sleeping for 1 night a week. |
| Acuvue Oasys - This is a super popular brand of contact lenses manufactured by Johnson & Johnson. It is mostly prescribed as a two week lens by Optometrists, but, although it is not often prescribed as an extended wear contact lens, it is FDA approved for 7 days of use. It has a higher DK/T of 147 for -3.00 Dioptres. | |
Can I Buy Continuous Wear Lenses Without A Prescription?

It is always recommended to get a prescription for contact lenses.

If you're interested in switching to continuous wear contact lenses, you should first discuss your situation with your eye care professional. They will assess your eye health and suitability and help you to decide if they are the right choice for your lifestyle and vision requirements, because continuous wear lenses are in your eyes 24 hours a day, and need careful fitting by an Optometrist to make sure the lenses are suitable for your eyes.

You should also remember to get your eyes checked on a routine basis to ensure your needs don't change. Depending on your age and other circumstances, you may even be eligible for a free eye exam on the NHS.
Once you're ready to purchase extended wear contact lenses, we are sure to have what you're looking for. We've been providing corrective lenses for many years and we work hard to provide excellent customer support and products from the most respected manufacturers.