9 Crucial Tips to help you find the right pair of glasses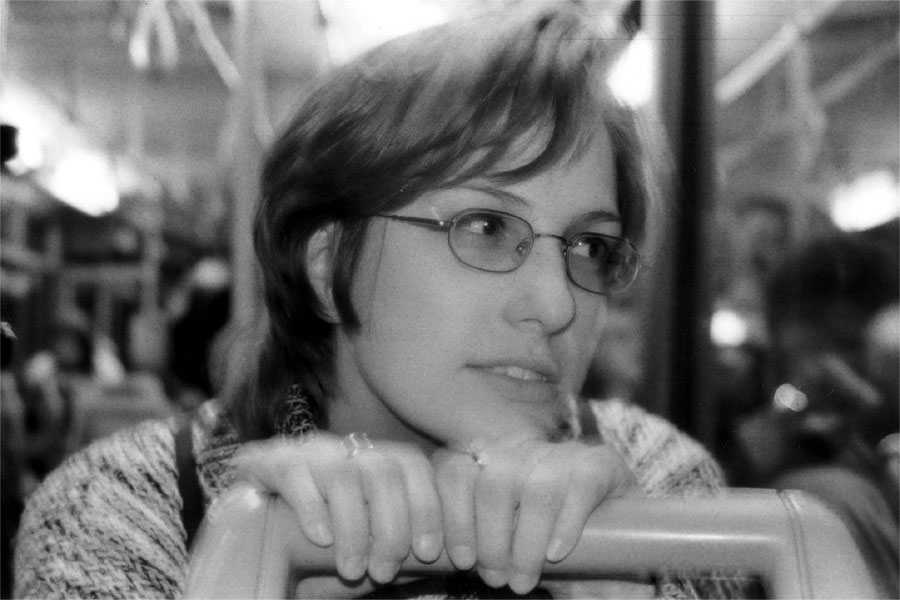 It's not always as simple as shopping online and the first pair you click on are 'the ones' or going into a shop and the first pair of glasses you pick up are 'the ones' (unless you're really lucky… but this doesn't happen very often), and if you have a small face, this can be even more difficult to find a pair that compliments your face and your fashion! … so, here's some guidance and tips on what to look for when picking glasses if you have a small face or facial features! No one said it'll be easy or quick, but it's most certainly not impossible!
1. Frame Size Matters
When you have a small face, frame size is of extreme importance. Opt for frames that are proportionate to your facial dimensions. Oversized or wide frames can overwhelm your face and make it appear smaller, while tiny frames can look out of place. Aim for frames that sit comfortably on your nose bridge and have temples that don't extend too far beyond your ears.
2. Look for Narrow Widths
Glasses come in an array of widths, so choose frames with narrower measurements to suit your small face. You can usually find these measurements on the inside of the temple arm. Keep an eye out for frame widths that are around 120mm or less… just think if you have an already small face, adding glasses that have thick frames will take up even more of your face and can give the illusion of an even smaller face or features!
3. Consider Frame Shape
The right frame shape can make a world of difference for those with small faces. While there's definitely no one-size-fits-all answer, certain shapes tend to work well. Oval, round, cat-eye, and rectangular frames can provide a balanced and flattering look. Avoid overly geometric or square frames, as they might accentuate the smallness of your face.
4. Pay Attention to Bridge Fit
The bridge of the glasses is the part that rests on your nose. It's crucial to find a bridge that fits comfortably and doesn't slide down. For small faces, a narrower bridge is often a better choice. Also, consider adjustable nose pads, as they can help customise the fit and prevent the frames from sitting too low on your face.
5. Frame Material and Thickness
Frame material plays a role in both comfort and aesthetics. Lightweight materials like acetate or titanium are great options, as they won't overwhelm your delicate features. Additionally, opt for thinner frame designs to avoid a heavy or bulky appearance.
6. Colour and Patterns
While choosing the right frame colour and pattern is a matter of personal preference, there are some general guidelines to consider. Neutral tones and light colours can make your face appear larger, while dark or bold hues might create contrast and draw attention. Subtle patterns can add interest without overpowering your features.
7. Avoid Overly Decorative Elements
Glasses with a lot going on, large logos, or intricate designs can detract from the subtlety of a small face. Keep it simple and opt for clean lines and minimalistic details to enhance your overall look… unless you want an 'out there' look of course, however this tip is to help the glasses look as flattering as possible on you!
8. Try Before You Buy
When it comes to eyewear, trying before buying is a must! Visit an optician or eyewear shop to physically try on different frames (you might be surprised at what you end up opting for compared to what you thought you wanted aha!). This allows you to see how they fit your face and how comfortable they are over an extended period. Don't rush the process – take your time to find the perfect pair… You may find a pair that you absolutely love but feel they aren't right for you, so look for aspects of what you like in that pair in others that might suit you better!
9. Online Shopping Considerations
If you're considering purchasing glasses online, pay close attention to the measurements provided for each frame. Compare these measurements to a pair of glasses you currently own, as this can give you a better idea of how the new frames will fit. Many online retailers also offer virtual try-on tools, allowing you to see how different frames would look on your face using a computer or smartphone camera.
Have patience when choosing your glasses, you don't want to rush your decision and later come to regret it… You can never have too many pairs of glasses, however, it isn't always the most budget-friendly solution to just buy another pair… so try them all on (and make the right decision for you)! Just because you have a smaller face or features, doesn't mean there isn't a pair of glasses perfect for you, you can find a pair that beautifully compliments your features and your style!