Are Contact Lenses Recyclable?
We are all involved in recycling - card, paper, aluminium cans, plastics (where possible) etc but can we recycle contact lenses? Disposable contact lenses are now the most popular type of lenses since their introduction in 1987 and with over 3 million wearers in the UK alone, that's a lot of potential waste.


Disposable lenses are typically made of silicone-hydrogel, which, like most plastics, does not biodegrade, which makes them unsuitable for compost or recycling. But it's not all bad news although contact lenses themselves may not be recyclable yet, many of their individual parts are recyclable.


Contact lenses come in various parts

The delivery box - if like an increasing number of contact lens wearers you buy your contact lenses online
The contact lens outer box
The contact Lens blister
The contact lens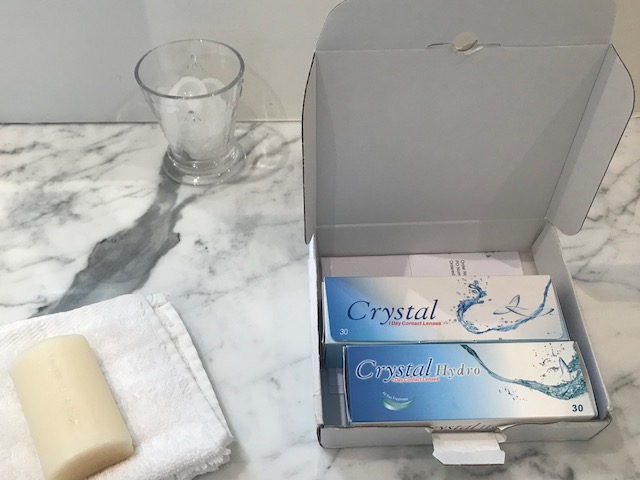 As you can imagine not all of these parts can be recycled the same way, let's address them individually.


The Delivery box
Many contact lens companies and high street opticians deliver contact lenses directly to your door, in almost all cases the delivery box is recyclable, simply flatten the delivery box and put it in the recycle container.

Contact lens outer box
Almost all contact lenses have an outer protective box, this has two purposes, it is a great advertising tool reminding you what lenses you are wearing, their Power, Base Curve and Diameter, they act as a storage box, keeping your lenses together whether for 1, 3 or 6 months.
These outer boxes are easy to recycle, just like the delivery box, when you have finished your lenses simply flatten the box and put it in the recycling bin.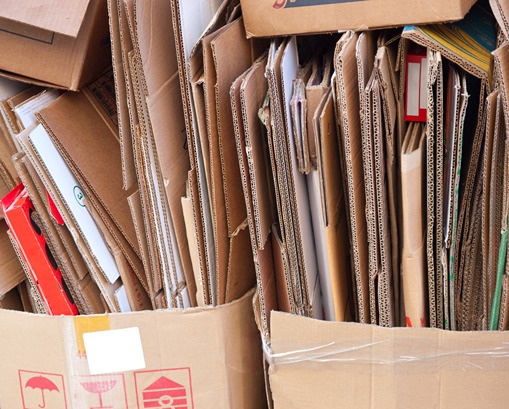 Contact lens blister
These small plastic blisters hold the contact lenses themselves along with a small amount of solution to keep your lenses hydrated until you use them - they are not completely recyclable yet, as they consist of two parts, the foil "lid" and the plastic container.

The foil lid, unfortunately, is not currently recyclable, so this part has to be placed in your general waste bin.

Plastic Blister -If you look very closely at the plastic blister you will see the recycle logo with pp05 or pp5 this means the plastic container is made of Polypropylene (PP) which is one of the safer kinds of plastics. It is increasingly becoming acceptable in curbside recycling programmes. If in doubt check with your local recyclers.
For US and Australian contact lens wearers Bausch and Lomb and TerraCycle run the One by One recycling programme, whereby you can send Bausch and Lomb any brand of contact lens blisters free of charge and they will recycle them for you.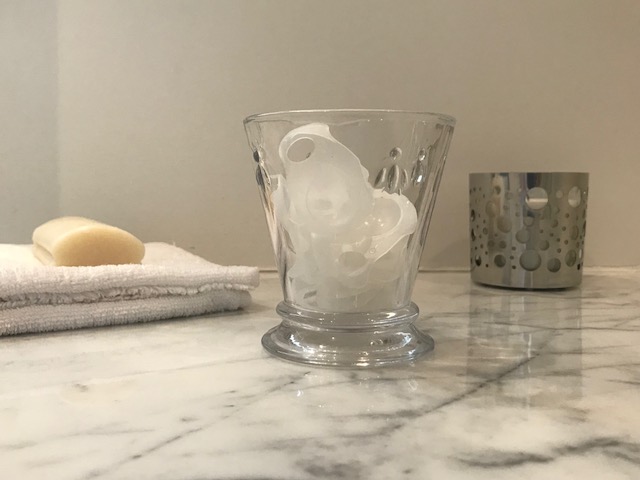 Contact lens research
Scientists are currently working on a soy-based biodegradable contact lens, but that technology is still a few years away. In the meantime, we are stuck with the silicone/hydrogel lenses, these are currently not recyclable.

In an effort to reduce plastic pollution, researchers in the US have been investigating the final journey made by disposable contact lenses. The study found that approximately 21 percent of contact lens wearers in the US dispose of their contact lenses down the sink or toilet.

Researchers tested 11 types of contact lenses and found that while some of the intact lenses are trapped by filters in sewage treatment plants, lenses can fragment into tiny particles which slip through the filters, and contribute to the microplastics already floating around in the world's oceans.

Disposable contact lenses are currently not recyclable and should be disposed of in the general waste bin and not down the toilet or sink.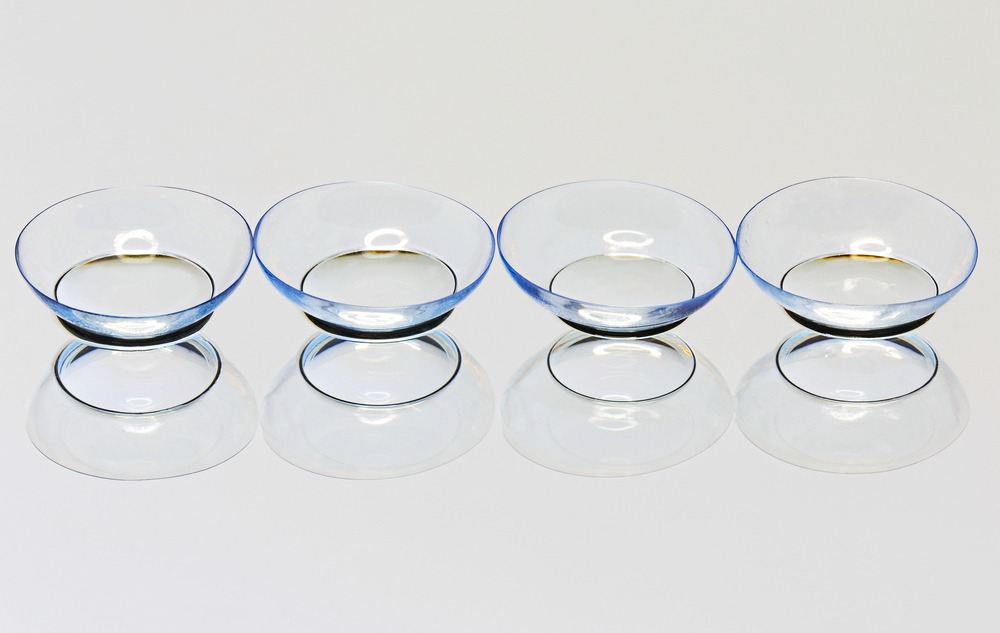 What Parts of Contact Lenses Can Be Recycled?

| | | |
| --- | --- | --- |
| Contact Lens Parts | Recyclable | How To Recycle |
| Delivery Box | ✔️ | Recycling bin |
| Outer box | ✔️ | Recycling bin |
| Blister - Foil Lid | ❌ | General waste |
| Blister - Plastic "cup" | ✔️ | Recycling bin |
| Contact Lenses | ❌ | General waste |
What can you do to reduce contact lens waste?
It would think that if you swapped from daily contact lenses to two weekly or monthly lenses, you would reduce the amount of waste, however, when researchers at Johnson and Johnson looked at daily disposable contact lenses, which don't require cleaning, and monthly disposables, which are cleaned and stored at night requiring, solution bottles and storage cases they found that a pair of daily disposable contact lenses worn 365 days per year produces 1kg of waste annually, comparatively, reusable contact lenses plus care solutions produced 0.84kg of packaging waste yearly. So although you can reduce the amount of waste it's not as much as you would think.

Switching to glasses does not necessarily save the environment with some studies suggesting the raw material in a pair of glasses can be equivalent to 4 years' worth of daily disposable lenses, however on average people wear glasses for over 2 years before replacing them. If you are looking at switching to glasses look out for environmentally friendly companies such as greeneyewear which use environmentally friendly acetates in their frames.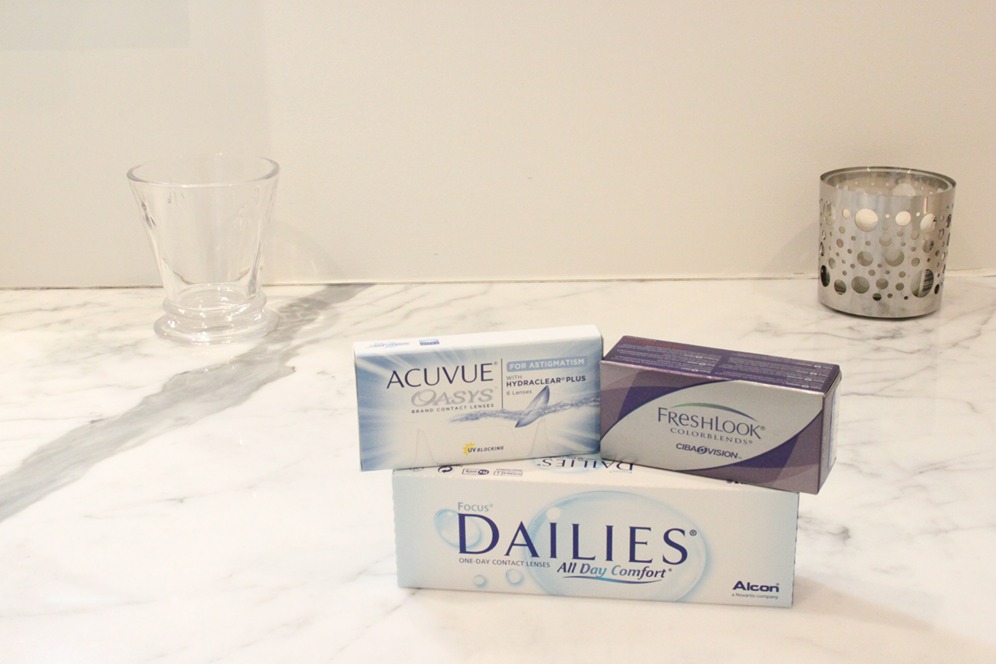 Practical ways to reduce the impact of your contact lenses on the environment
DO Recycle

the cardboard - flatten boxes and place them in the recycle bin

DO Recycle

the plastic - collect your plastic blisters in a jar in the bathroom and recycle them in your plastic recycle bin

DO Dispose

of the foil lid in general waste

DO Dispose

of contact lenses in the general waste
DON'T Dispose of old contact lenses down the toilet or drain