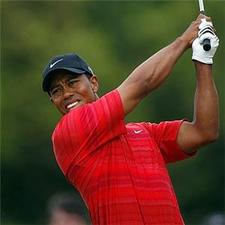 By Adrian Galbreth

A child golfer who lost his left eye to cancer has been fitted with a contact lens to hide the fact.

Kyle Lograsso is only seven, but suffered cancer in both of his eyes when he was just a toddler of two.

His right eye was saved but he his left was removed, reports the Los Angeles Daily News.

Kyle has just been given a contact lens to hide the loss and has expressed his wish to have a golf ball put on it.

His father Jeff has started a charity, the Through Kyle"s Eyes Foundation, as well as other projects to help raise money for other children in similar situations.

Golfer Tiger Woods has given his support to Kyle, having sent him an autographed photo.

Mr Lograsso said of his son: "He might want to beat Tiger but he"s beaten cancer and that"s greater than beating Tiger or Phil Mickelson."

Last week, the Selkirk Weekend Advertiser reported how runner David Knox won the 200m handicap race at Earlston Games despite losing a contact lens on the way.

by Alexa Kaczka