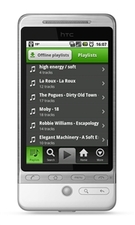 An application for Google"s Android smartphones has been launched to help contact lens wearers to keep up-to-date with their daily routine.

The Contact Lenses Reminder app is designed for people who wear Daily contact lenses and has functions including reminding users to put them in each morning.

In addition, the application has a counter which not only enables people to keep track of how many contact lenses they have used each month, but also how many are left and what people should do if they lose their lenses or need to switch during the day.

The manufacturers state: "This app will tell you how much time left you have before throwing your contact lenses away. It will also send alerts when they need to be replaced. No more red eyes, dry eyes or infections because of wearing contact lenses for too long."

Meanwhile, Mark Evans, the director of YouKnowIt.com, recently said that people who wear contact lenses need to ensure they take time when inserting and removing them, while also using official products from respectable manufacturers.
by Adrian Galbreth