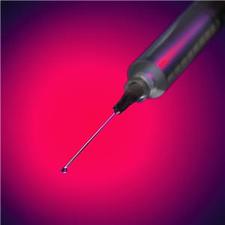 A range of new treatments for eye diseases such as age-related macular degeneration (AMD) do not appear to increase the risk of heart complications, it has been claimed.

According to a new study led by Dr Lesley Curtis, and colleagues at the Duke University School of Medicine, North Carolina, therapies such as intravitreous injection and chemotherapy drugs do not pose a risk to the heart.

In the study, experts analysed the records of almost 150,000 Medicare beneficiaries who received treatment for AMD and tracked subsequent reports of deaths, heart attacks, bleeding and stroke.

The authors stated: "In conclusion, we found no evidence of increased risks of mortality, myocardial infarction, bleeding or stroke among Medicare beneficiaries who received intravitreous ranibizumab or bevacizumab for neovascular AMD."

In other research, experts at the Georgetown University Medical Center in the US have claimed that blind people benefit from a greater sense of feel and touch thanks to specialised modules in the visual cortex.
by Emily Tait