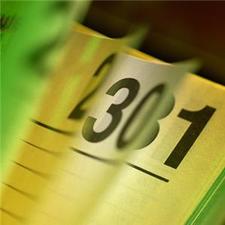 Those nearing the age of 40 are being advised to have a full eye test which could spot any potential health problems.

According to an article in the Boston Channel, an increased risk of eye problems often comes with ageing.

Dr Mark Kuperwaser of the Hebrew Rehabilitation Centre recommends a full exam which can assess each eye, check for damage to the retina and screen for glaucoma.

Other advice may also help those who want to keep their peepers in tip-top condition, such as protecting them from the sun"s glare by wearing glasses that block harmful ultraviolet rays.

It may also be beneficial for diabetics, people with high blood pressure or a family history of vision problems to schedule regular eye checks, Dr Kuperwaser said.

If an optician gives you a prescription for glasses or contact lenses, it is easy to buy them online and can often be cheaper to do this way.


by Alexa Kaczka