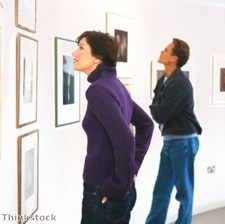 People who require vision correction in only one eye or have differing levels of eyesight can turn to multifocal, or bifocal, lenses to correct the problem, no matter what their age, it has been claimed.

According to an article by Mongey Opticians in Co. Mayo, Ireland, published in the Mayo Advertiser, multifocal lenses are easy to prescribe and fit and can make an immediate difference to people"s vision.

The organisation stated that multifocal lenses can be a great option for people suffering from presbyopia, which usually starts at the age of 40 but can affect any person.

"If you are presbyopic and a good candidate for contact lenses, you are a potential bifocal contact lens wearer, no matter what your age. In general they are less expensive than spectacles with varifocal lenses," the company added.

Only recently, Michael Pecora, chief executive officer of Unilens Vision, said that the company"s C-Vue Advanced HydraVUE lenses will improve the treatment options for people with presbyopia, or the inability to focus on close objects.
by Martin Burns