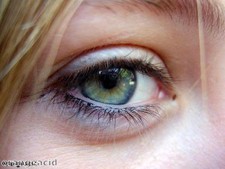 A person"s risk of developing a lazy eye increases significantly if they suffer from blocked tear ducts as a child, a new study has claimed.

According to the report, published in the Journal of the AAPOS, the official publication of the American Association for Pediatric Ophthalmology and Strabismus, children under the age of three with a blocked tear duct were at an increased risk of developing amblyopia.

Around six per cent of children are born with blocked tear ducts, with lazy eyes occurring in about 1.6 to 3.6 per cent of the general population, and early treatment is critical, as if is not addressed in the first six to ten years, poor vision becomes permanent and cannot be corrected.

Study authors Noelle S Matta and David I Silbert, from the Family Eye Group in Lancaster, noted that of 375 children studied, 22 per cent had amblyopia risk factors, an eight-fold increase compared with the rate in the general population.

Overall, two-thirds of the children with risk factors developed clinical amblyopia and half of the patients had risk factors which required treatment with glasses or contact lenses.

"We recommend that all children with congenital NLDO undergo comprehensive examination, including cycloplegic refraction, and be followed carefully if risk factors are present," Ms Matta commented. 
by Martin Burns