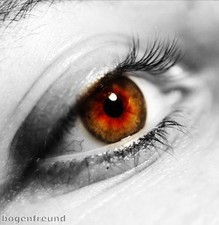 The eyes are regarded as one of the most important parts of the body - so much so that seven in ten people around the world would rather give up ten years of their life or sacrifice a limb, rather than lose their eyesight.

Despite this, a recent global survey released today by Bausch + Lomb has found that less than one third of people are taking the basic steps necessary to preserve their eyesight.

In its Barometer of Global Eye Health, the contact lens manufacturer analysed consumer awareness, attitudes and behaviours related to eye health, and found that not enough people are getting regular eye exams, with their reasons for doing so varying greatly.

Although 80 per cent of visual impairment is preventable if detected and treated early enough, it appears that awareness of this fact could be much better.

This could be because the connection between eye health and overall health is not as defined as it could be, even though the eyes are the one organ where the health of a person's veins and arteries can be easily seen.

This allows eye care professionals to detect signs of more than 150 diseases, such as diabetes, high-cholesterol and hypertension, years before a patient displays other symptoms, but fewer than one third of those polled take the basic steps necessary to preserve eye sight.

Some 68 per cent of those surveyed say they are knowledgeable about eye health, but this assertion is contradicted by the fact that only 21 per cent have had regular eye exams over the past five years.

For those who did not have regular eye tests, 65 per cent said they had not visited an eye doctor because they did not have any symptoms and 60 per cent said it was because they had clear vision.

Dr Cal Roberts, Bausch + Lomb's chief medical officer, said it is critical to expose and correct these misconceptions.

"We hope this research will be an eye opener and it will encourage people around the world to take better care of their eyes to help improve their vision and overall quality of life," he added.