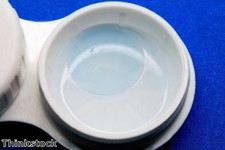 Contact lens wearers should seek the help of a professional when it comes to using specialist lenses.

That is the opinion of Dr Catharine Chisholm, president of the British Contact Lens Association (BCLA), who said that taking the time to consult a professional can reduce the risk of eye infections.
She said: "When it comes to medical devices, such as lenses to monitor glaucoma or diabetes, specialist contact lens practitioners can work with medical practitioners to fit and monitor the lenses and the health of the eye. Such lenses may only be used for short periods of time anyway."
The expert noted that using these lenses for a long period of time has the potential to damage the eye if they are not fitted or cleaned properly.
Reduction of the amount of oxygen getting to the eye, infection and mechanical damage are all ways that incorrect usage can affect wearers.