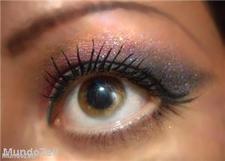 A US firm has unveiled a website for safety eyewear with an interactive user interface.

Features of the website, by Sperian Protection for the Uvex brand, include selection tools to help choose the correct product for the user"s needs and the capacity to "compare and contrast" products on aspects such as performance and cost.

There is also a Culture of Safety section in development which, on completion, will be used for safety professionals.

According to a statement by the company, the website is also easy to navigate and can give expanded details about products.

In November, Sperian launched the Uvex Genesis Slim Model, a new addition to the Genesis range.

The model is designed for people with "slender facial profiles" and has been developed to be six per cent smaller.

Wearers have a choice of ice blue/grey or pewter/black frames and can also make use of tip pads at the temples and a soft brow guard.

by Emily Tait